It's okay, Peaches didn't get sent to jail.
Peaches was having a sleep in the car. After an hour, I thought enough's enough - we are going shopping. Only thing is, she wanted more than an hour's sleep.
She slept her whole way round the supermarket and I stashed the week's shopping around her. She even slept through me pulling the reusable shopping bags out from underneath her when we we got to the checkout.
I thought she was sweet for sleeping, but more than a few old ladies thought I was bonkers for not letting her sleep somewhere more comfortable. What would you have done?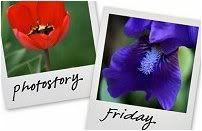 Hosted by Cecily and MamaGeek